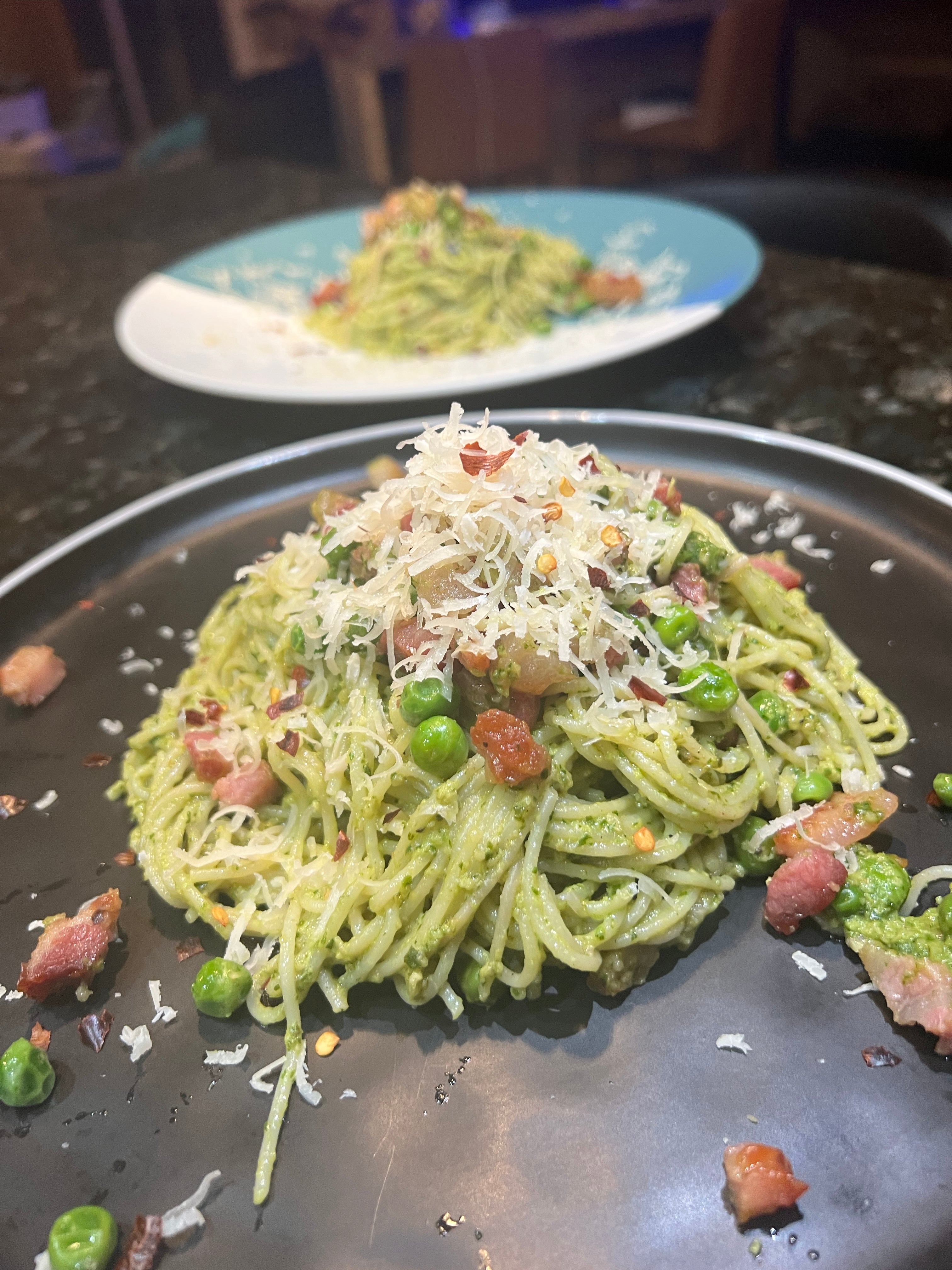 Arugula Pesto
Nicole Jimenez
Pesto is the perfect way to eat your greens. I had LOTS of arugula leftover from a produce drop and needed a way to use it all and not let it go bad. Long story short, I turned it into pesto and used throughout the week on pasta dishes, as a dip and I may or may not have eaten a few spoonsful, for taste-testing purposes of course. ;)

If you google around for pesto recipes, you'll find that there are SO many versions. Some with basil, some with arugula (Basil will be more fresh tasting, arugula will be more peppery), some with pine nuts and some with walnuts (in this case, we have some delicious walnuts in stock so I went with those), parmesan cheese is a must, garlic, olive oil, salt & pepper, the usual ingredients are of course included.... my point being there's a ton of ways to make it. In my world, everything is TO TASTE. Don't focus too much on a recipe instruction, play around and find your own flavor. 
As mentioned, I made a huge batch of this stuff and it lasted about a week before we finished it off! Here are a few dishes I made with the pesto:
This cappellini was cooked al dente and combined with the pesto mixture and some pasta water. I finished with some pancetta, peas, parmesan and red pepper flakes for a delicious meal!!! Doesn't it look pretty?! 
And below was a lazy late-night snack with some simple pesto and parmesan. Having the pesto already prepared made it quick and easy to make, it totally hit the spot.