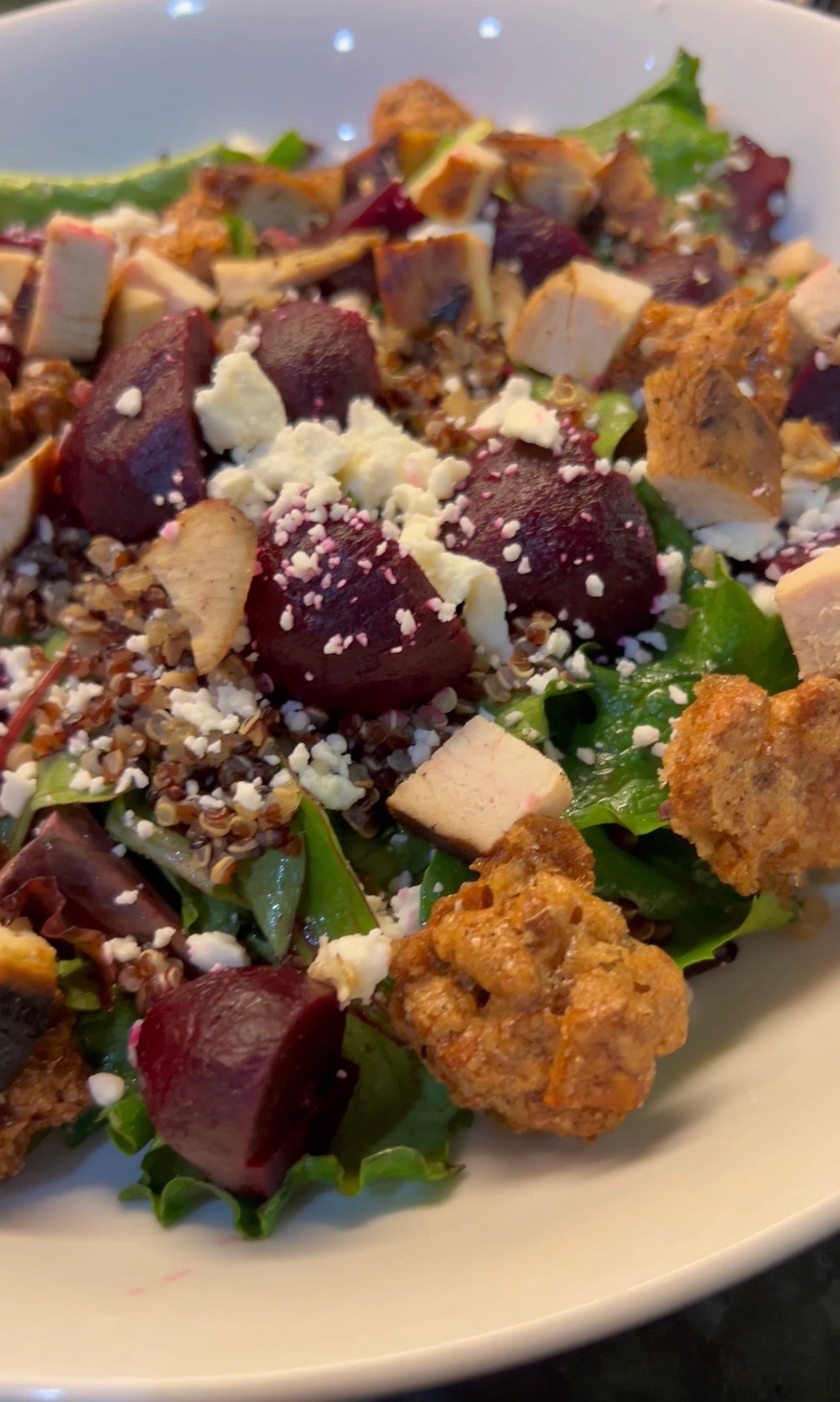 Balsamic Beet Salad
Nicole Jimenez
For this beautiful salad I used spring mix salad dressed with vinegar, olive oil, salt and pepper 
Let that sit and let it absolve the flavors for a minute or so then we add the cooked quinoa.
next we have some pre-cooked beets. Make sure to wear gloves or your finger tips may be stained red. You can use red or gold beets here. both are amazing. 
Now I add the delicious freshly made candied walnuts that I made with brown sugar, little bit of lemon zest, little bit of curry powder, nutmeg and cinnamon. They are tasty!! 
Next we add the feta. You can use goat cheese or gorgonzola if you like the funk!
Next I add my balsamic chicken. I just marinated that in some balsamic vinegar, olive oil, salt pep, and parsley. Then baked it in the oven for about 20 minutes. 
Super simple! Super Delicious! 
Give it a try!