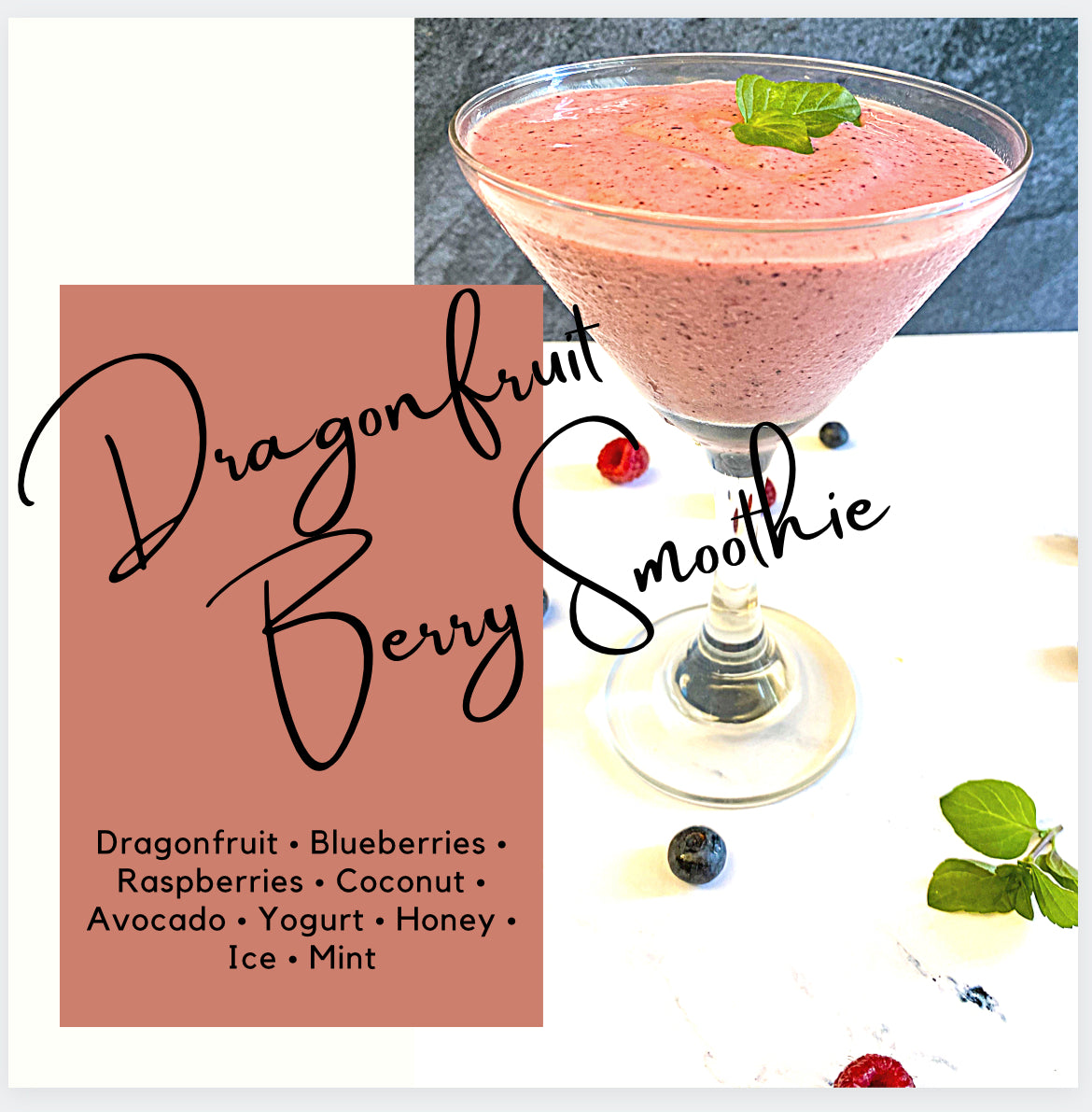 Dragonfruit Berry Smoothie
Nicole Jimenez
Our Organic Dragonfruit (aka pitaya) comes from Rainbow Valley Orchards in Fallbrook, CA. Not only is it a gorgeous looking fruit with a bright magenta color, it is LOADED in antioxidants, vitamins and minerals.

We loved it freshly cut but decided to try it in a smoothie. We used all of the fruit from last weeks pack to make a delicious summer smoothie!! Nothing better than a healthy smoothie that also tastes amazing!!!

NOTE: We had a coconut in our pack last week. Hubby drank the coconut juice and I cracked it open to scrape the insides, thus the raw coconut in our smoothie. If you don't have raw coconut laying around, no biggie. Omit or add some coconut chips if you want that flavor. You'll see that my ingredients and measurements are very precise (insert eye roll here). I go with what I like... you should too... the recipe is only a guide!

Ingredients
1 Dragon fruit
Handful of Blueberries
Handful of Raspberries
4-5 chunks Raw Coconut
1/2 Avocado
3 Tbsp. Yogurt
1-2 Tbsp. Honey
1 Glass of Ice
Mint to taste
1. Wash your produce
2. Remove dragon fruit and avocado from flesh and dice.
3. Blend your ingredients together
4. Garnish with mint and ENJOY!!!!