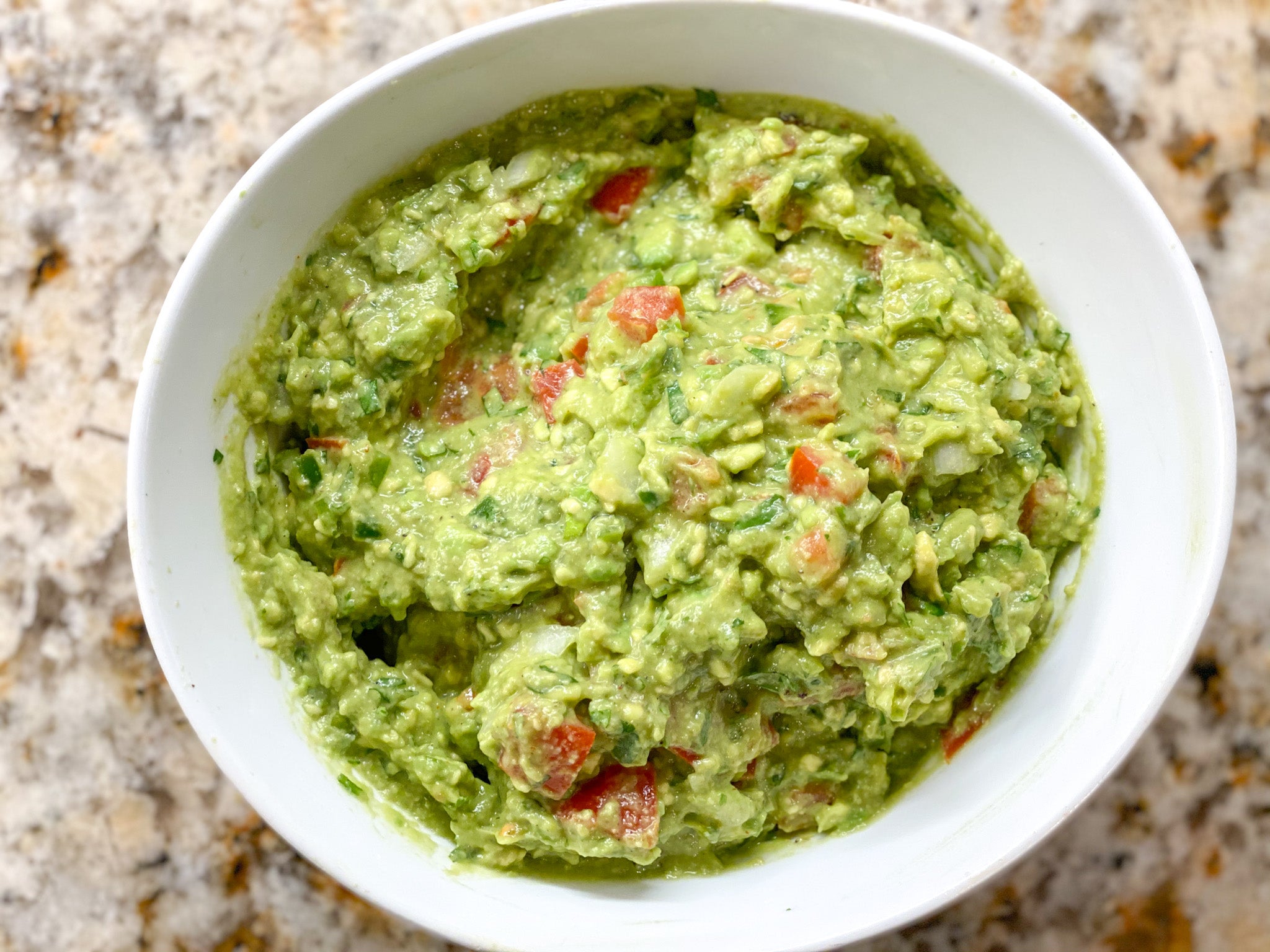 Guacamole is my all-time favorite dip. Not that pre-made avocado mush dip you get from the grocery store that has a tang from the preservatives used to keep the avocado green.... the GOOD STUFF!! Chunky, fresh GUAC! It all starts with with the avocado!!
Avocado might be my favorite fruit!! (Note to our customers: If it has a pit, we consider it a fruit. So we may still sneak a few in your pack but..we know the difference.   :)
Anyway, back to the guac...we keep it simple. Cut your avocados in half. Remove the pits (save one or two for later). With a large spoon, gut the avocados and put the 'meat' in a bowl. Mash it up! 
Now the veggies. I'm all about a chunky salsa so I dice onion, tomatoes, jalapenos (gotta have the spice), cilantro and add it all to the mashed avocado. Squeeze some lemon juice over the guac, season to taste (I use Lawry's Seasoned Salt in my guac). If you have some salsa in your fridge, add some to your mix for even more flavor. I like to add a medium-spicy tomatillo salsa to mine, when I have it. 
Guys! That's it! That simple!! Eat with your favorite chip. Use as a topping on things like fajitas, nachos, tacos, just about ANY Mexican food.... 
OH!! THE PITS!!! If you saved a couple of your pits. throw them in the bowl with your finished guac, especially if you don't use all of it in one sitting. It will help keep your guacamole looking fresh and not brown. Another trick is to coat the top of your guac with lemon juice and make sure the wrap is placed against the guac instead of wrapping your plate/bowl.
Now I know there are a million different ways to make a good guac. What are some of your tips & tricks. Share them below.