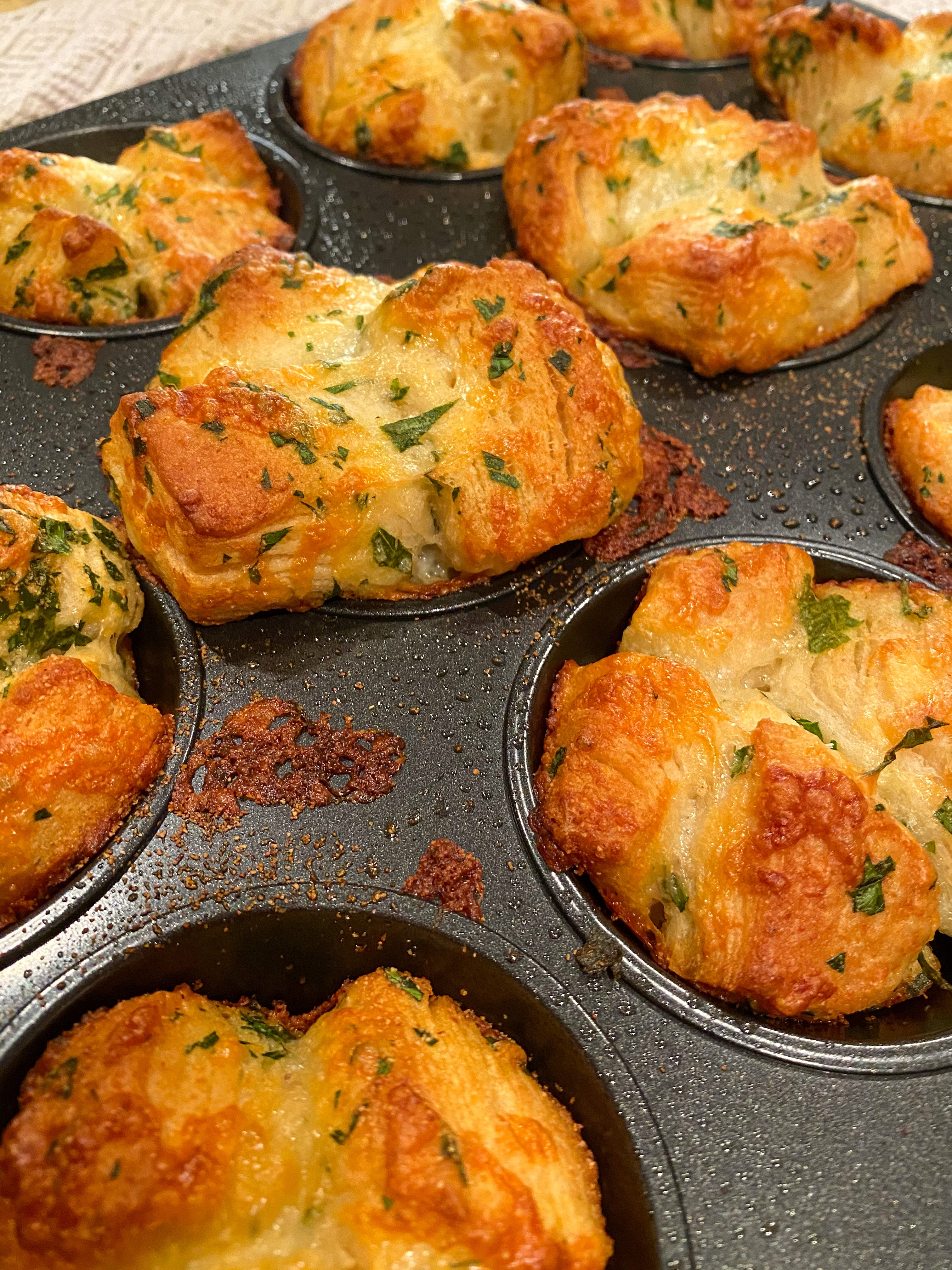 Garlic Bread Knots
Nicole Jimenez
Okay guys, I know I talk about simple and easy but this one REALLY is!!! And is so yummy!!!! Check out the recipe below.
INGREDIENTS:
One roll of pre-made biscuit dough
One stick of Butter (melted)
Minced Garlic
Garlic Powder/Onion Powder (optional)
Parmesan Cheese
Parsley

1. Break up your Biscuits. Unroll the biscuits from the pack and cut into 4-5 pieces per biscuit. There's no magic way to do this,. Just cut into chunks. 
2. Melt the butter. Put your stick of butter in a bowl and microwave for about 30-45 seconds until melted.

3. Combine your ingredients. Pour the melted butter over the chunks of biscuits, add your parmesan, your powders (optional), minced garlic and the parsley. Use your hands to mix all the ingredients together and coat all of our biscuit chunks with all of the goodness.
4. Make your Muffins. Okay, not muffins, knots, but STILL.... Spray your muffin tin with cooking spray and add 4-5 knots to each space. Bake at 350 for about 15 minutes or until browned and cooked through. 
THAT'S IT, FOLKS!! Enjoy!!!!! 

P.S. Stay tuned for the sweet version of these knots. Feeling inspired to try this with Cinnamon and Sugar instead of Parm and Garlic..... :)