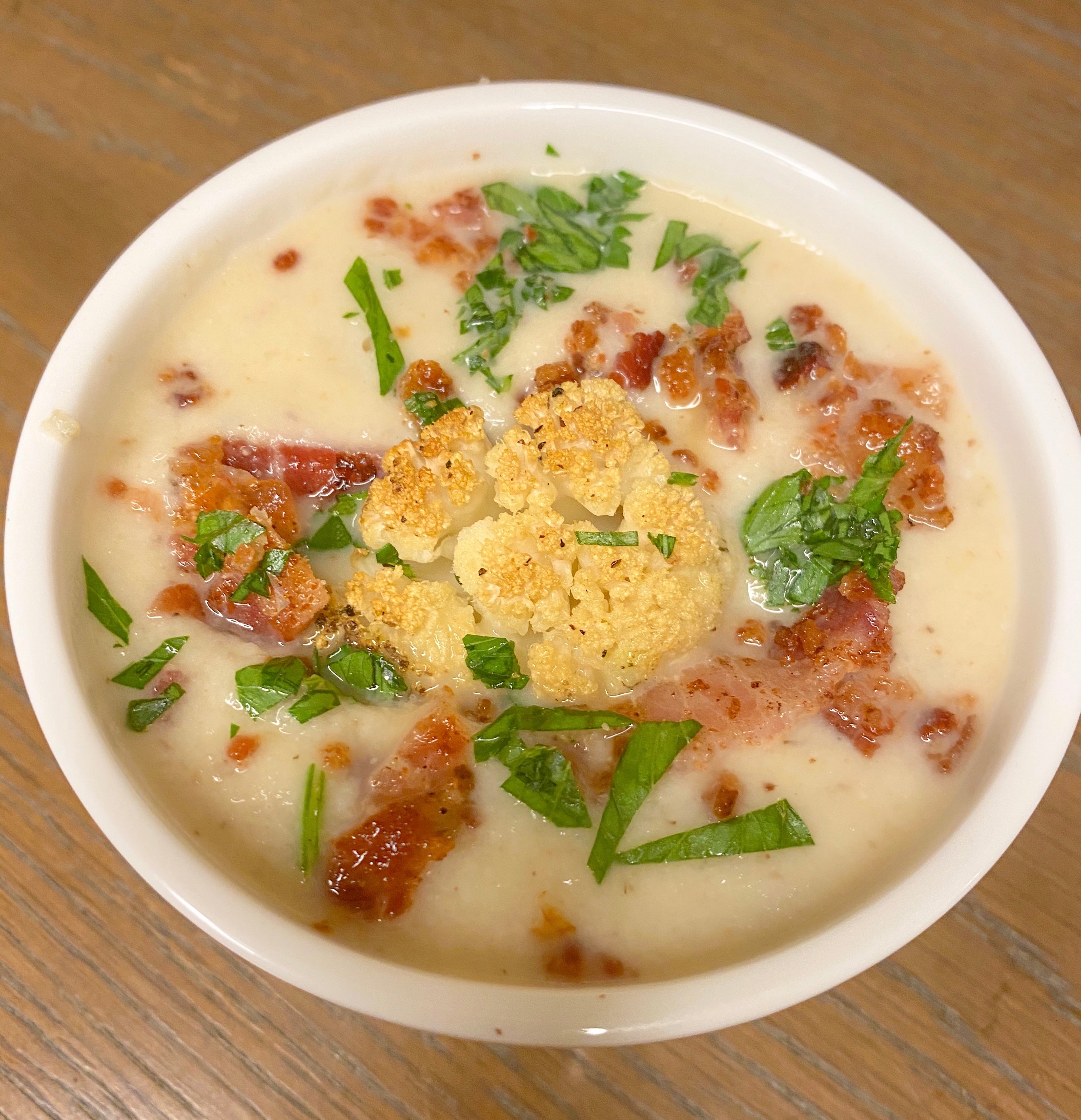 Roasted Cauliflower Soup
Nicole Jimenez
Soup weather is here!!! And we're all for it!!! This soup is smooth, creamy, and a healthier alternative to another favorite, loaded potato soup! Give it a try!! I think you'll love it! 
1 head of Cauliflower
1/2 Onion, Diced
1 Tbsp Chopped Garlic
Dried Thyme
1 tbsp Butter
1-2 Cups of Chicken or Veggie Broth
1 1/2 Cups Sharp White Cheddar
Splash of Milk (optional)
Salt & Pepper

Instructions
Cut Cauliflower from the stalk. Roast in the oven at 375 for 30-35 minutes.

In a saucepan, add butter, onion and cook down until onions are translucent. Add garlic and thyme and cook for about 2 minutes. Add roasted cauliflower and broth to the pot and bring to a boil. Then turn heat down to low, cover and continue to cook for about 10 minutes.

With a ladle, add the cauliflower and onion to a blender. Add only 1/2 cup of broth at a time so you can make sure that you don't make the soup to watery.  Remove excess broth from pot and set aside.
NOTE: Reserve some of the cauliflower for garnish if you'd like some crunch in your soup vs. a smooth soup.

Once blended, add back to soup pot. While heating on low, add your cheese and mix until blended smooth. Add a splash of milk (or broth) to thin it out if soup gets too thick.

Garnish with your reserved cauliflower, bacon, parsley, salt & pepper. ENJOY!!!