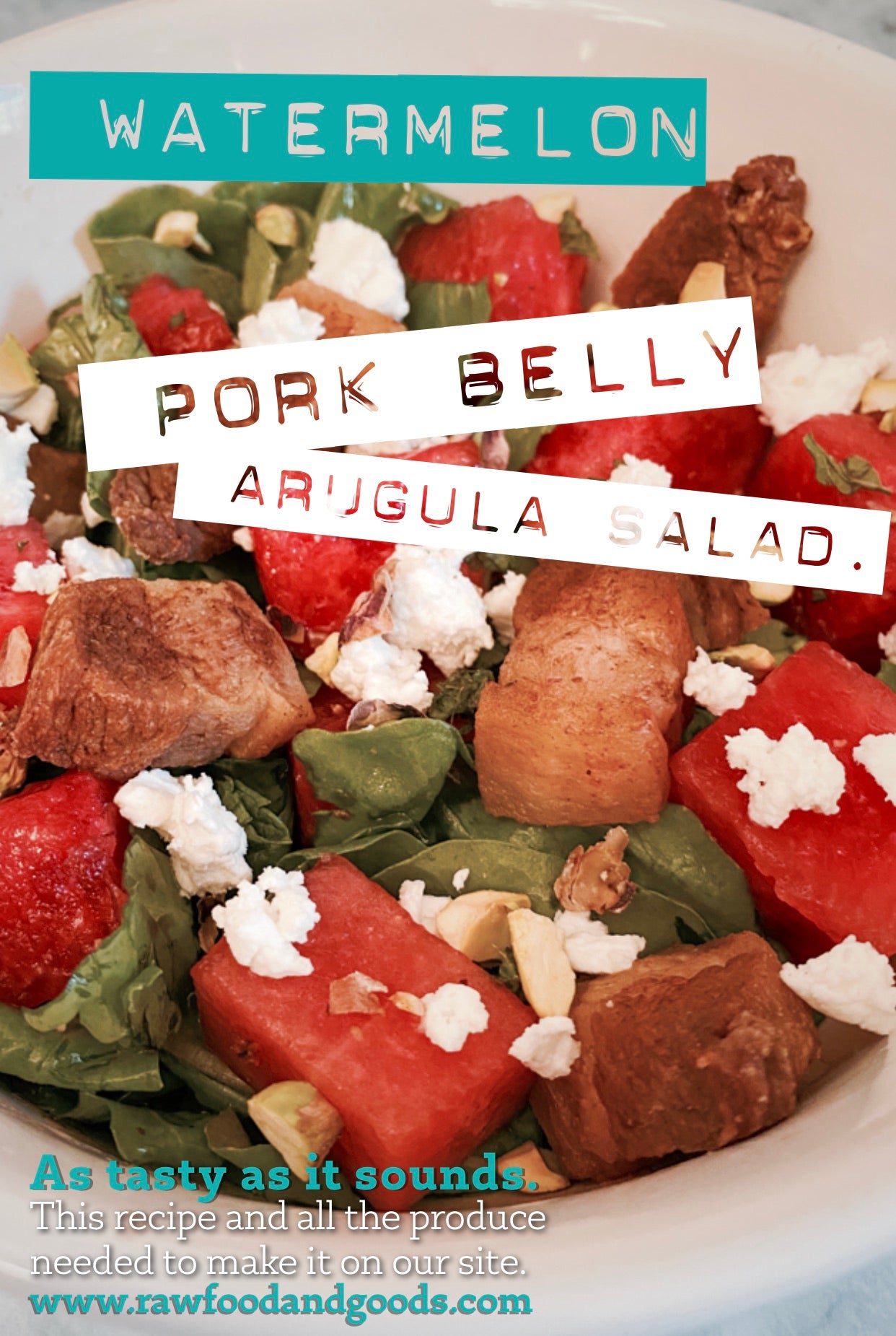 Watermelon Pork Belly Arugula Salad
Nicole Jimenez
RAW FAM... if you know me, you know I LOVE PORK BELLY!!!!
And this is the BEST salad for a pork belly lover.
Ingredients: Arugula, Watermelon, Balsamic Vinegar, Olive Oil, Pork Belly, Goat Cheese and Pistachios.

How its made:
Cube Watermelon and Pork belly around the same size.
Fry Pork Belly (or prepare however you enjoy, we like the crispy fried chunks).
While pork is frying, get arugula in a bowl, add balsamic vinegar and olive oil, season with salt and pepper to taste).
Once the pork belly is fried, cooled, and excess oil removed add to salad.
Add equal amount (or more) of watermelon.

Top with goat cheese and pistachios.

TRY IT!! And let us know how you like it!! The fattiness and crunchiness of the pork with the fresh watermelon and peppery arugula.... YOU'RE GOING TO LOVE IT!!
Arugula too peppery for you? Try with Spring Mix or Spinach!
Don't like goat cheese? Sub for Feta or use no cheese at all!
You really can't go wrong!!