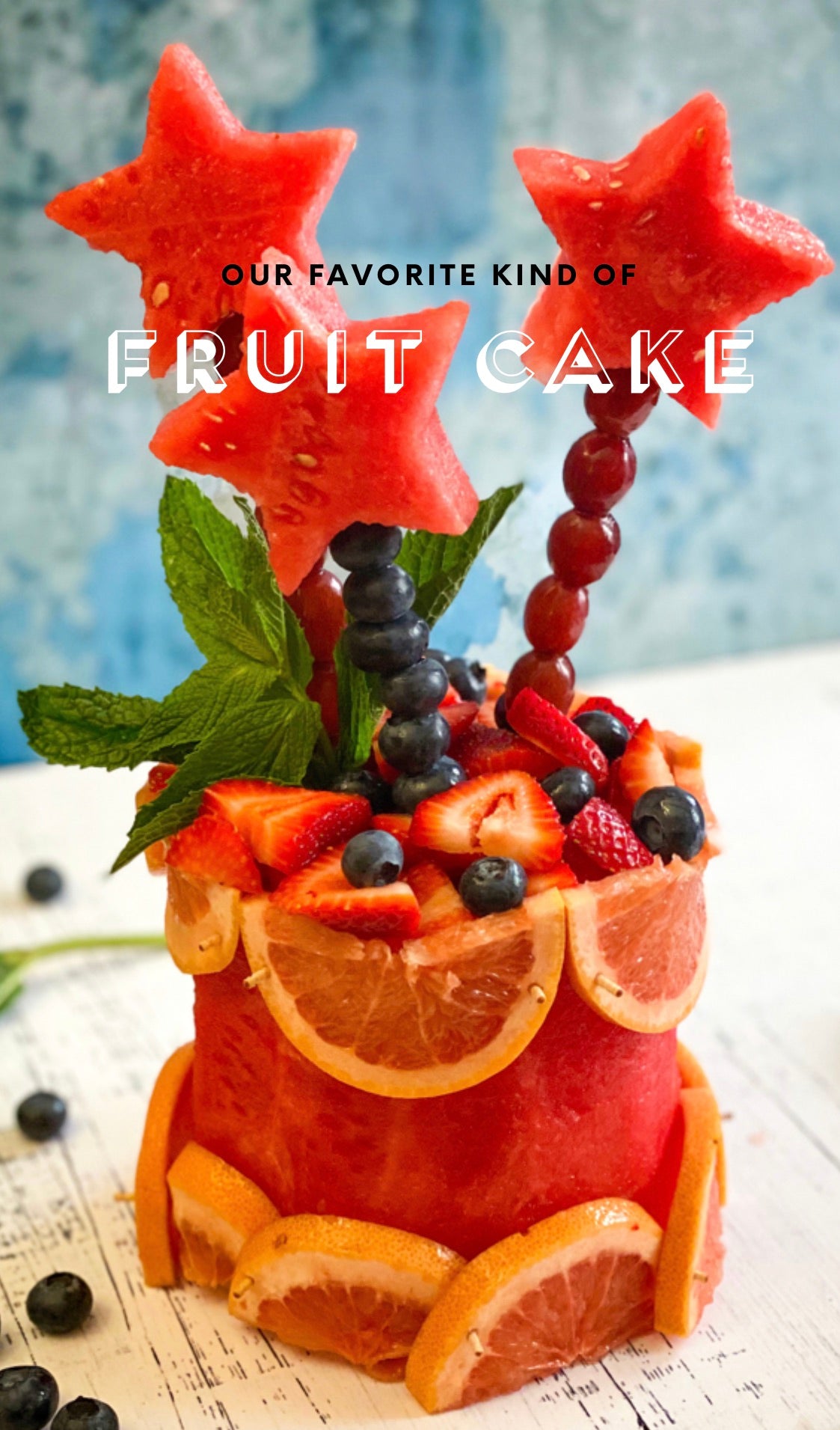 Our Favorite Kind of FRUIT CAKE!
Nicole Jimenez
We recently attempted to make a fruit cake as a FEEL BETTER gift for a friend. Isn't this the cutest idea? It was a fun project and tasty treat for our friend. Can't wait to try this again soon!!!

The hardest part was getting the base nice and round, the rest we did by ear.

Tip: Use a bowl to get your cake shape started and then take your time working around the edges.

To decorate, get creative. Our three year old used cookie cutters to cut the stars and put all the grapes and berries on the skewers.

Want some extra sweetness? Try some whipped topping! YUM!!