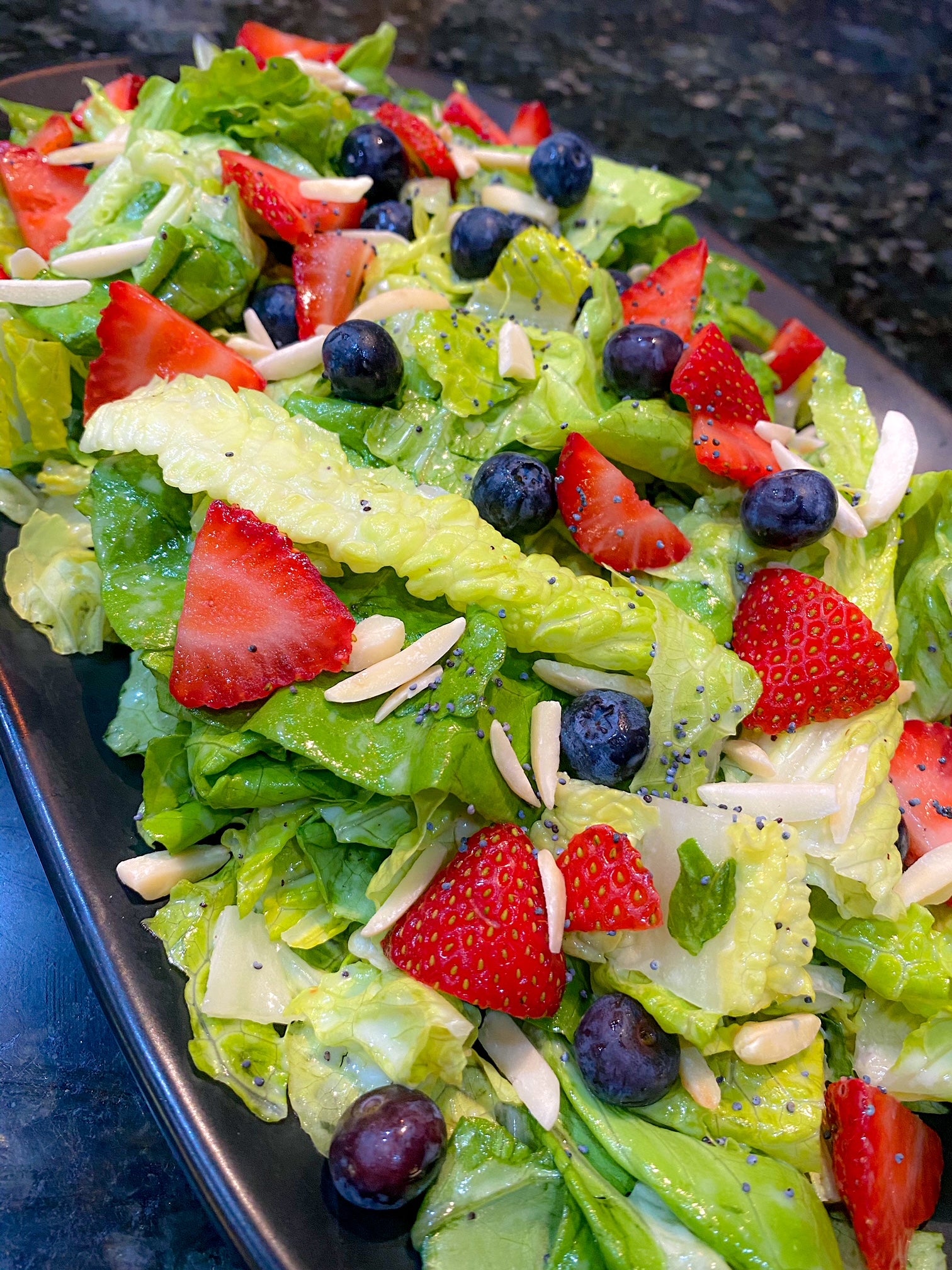 Berry Salad with Poppyseed Dressing
Nicole Jimenez
This sweet berry salad with Poppyseed Dressing is the perfect balance of tart and sweet. The added crunch from the almonds just makes it the perfect summer salad. We'll be making this one all season long. We hope you do too. Comment and let us know what you think!
The Salad
Strawberries and Blueberries
Greens: I used a mix of Green Butter Lettuce and Romaine
Slivered Almonds

The Dressing
1/4 cup Mayo (or Creme Fraiche)
1/2 Cup Apple Cider Vinegar
1/3 Cup Sugar
1 Teaspoon Dry Mustard
1 Teaspoon Salt
1 Tablespoon Grated White Onion
3/4-1 Cup Oil
2 Tablespoons Poppyseeds
Instructions
1. Prepare the Produce: Wash your produce and cut your strawberries.
2. Prepare the Dressing: Combine Mayo, Sugar, Apple Cider Vinegar, Dry Mustard, Salt & Onion.
3. Whisk in Oil. Start with 3/4 cup and add if needed.
4. Add S&P to taste. Add Poppyseeds and stir.
5. Pour Dressing over Greens & Berries. Sprinkle with almonds. Enjoy!
 TIP: Skip the Mayo (or Creme Fraiche) if you want to avoid dairy.
It's just as tasty, just less creamy