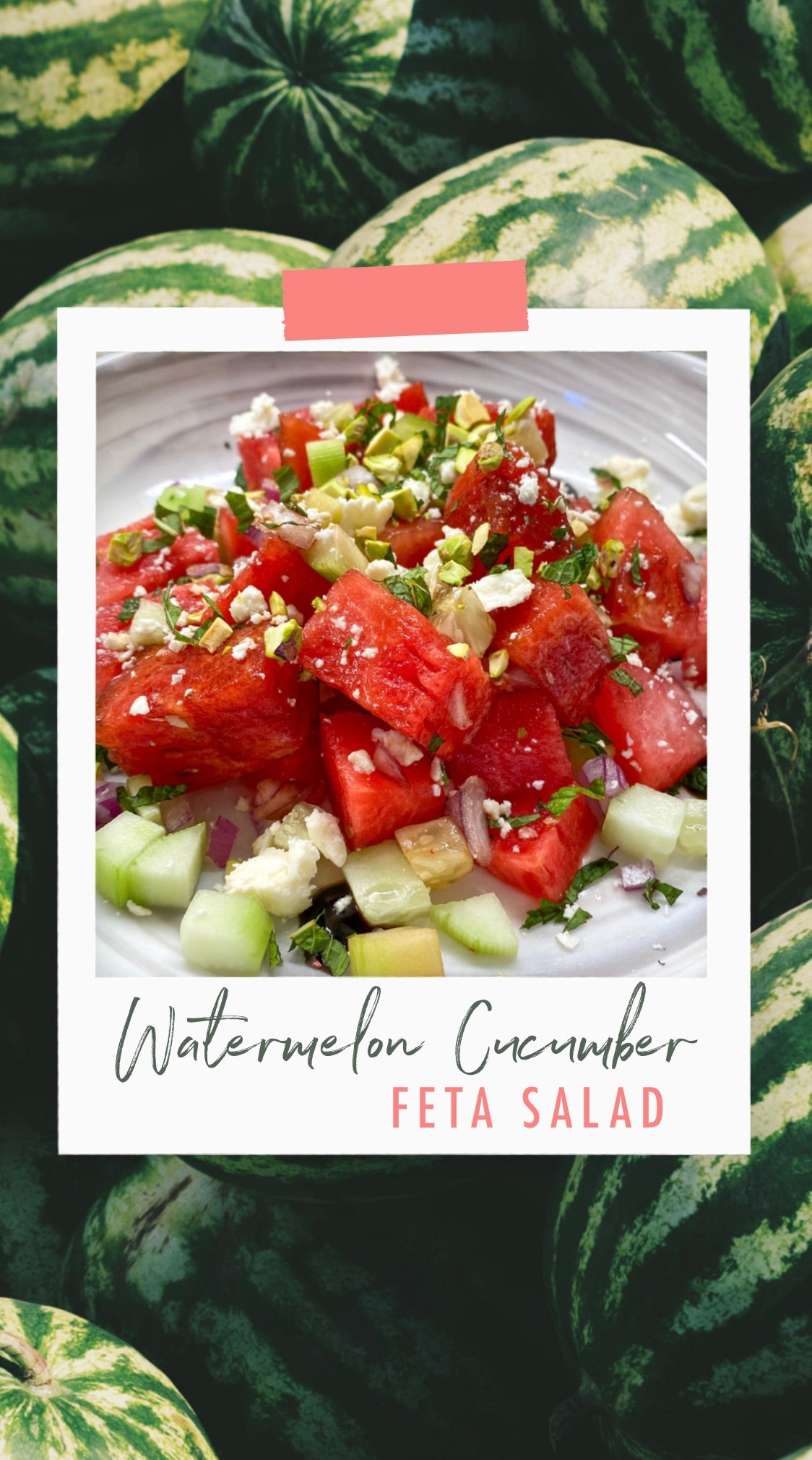 Watermelon Cucumber Feta Salad
Nicole Jimenez
All of the produce in this salad are available in our market. If you're looking for a simple, fresh, bright salad... try this!!

Ingredients: Watermelon, Cucumber, Red Onion, Mint, Balsamic Vinegar, Feta and Pistachios
How to make: HOWEVER YOU WANT! This one's simple.

Just cube your produce (Watermelon, Cucumber, Red Onion) to your liking.
We like big chunks of watermelon, smaller chunks of cucumber, and very small chunks of red onion.
Add Balsamic Vinegar (and EVOO if you like) to taste.

Top with Feta, Mint and Pistachios. EAT!