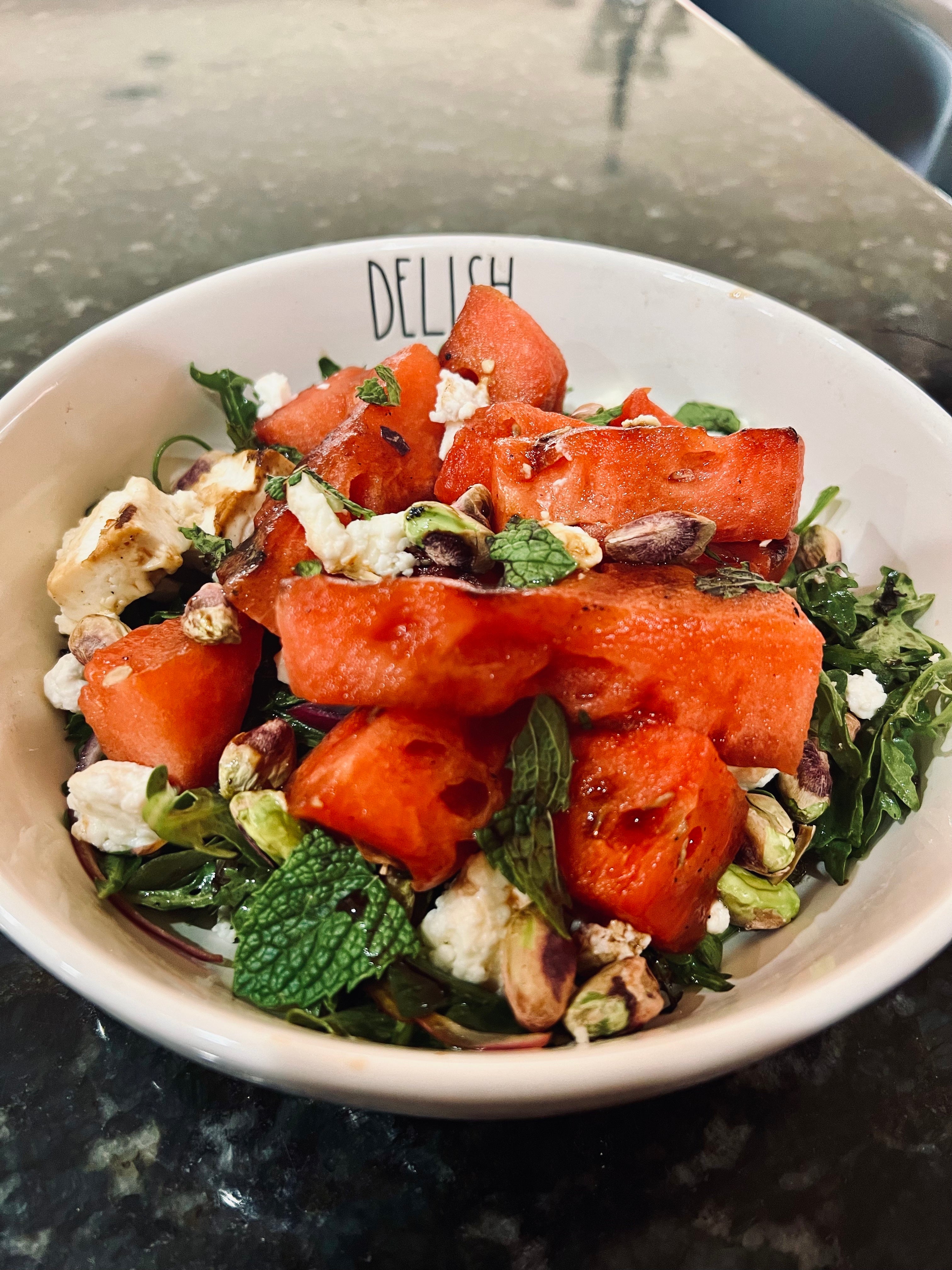 Watermelon Arugula Salad
Nicole Jimenez
When you can take a few simple ingredients and turn them into a delicious salad, you've got a winner. This salad gives me all the summer vibes without being extra. Hate onion, leave it out. Don't like cheese? Exclude it. The salad will be just as good with only a few ingredients!
Ingredients:
Arugula, Watermelon, Red Onion, Feta (or goat cheese), Balsamic Vinegar, Olive Oil, S&P (to taste)
Directions:
1. Dress Arugula in Balsamic and Olive Oil. Refrigerate while preparing the rest of the salad.
2. Dice Watermelon into bite-sized cubes.
3. Slice red onion in thin slices for salad (Substitute with Shallots for a lighter onion flavor).
4. Combine all ingredients and enjoy!!

Consider adding a nut like cashew or almonds for extra nutrition and crunch!